Todmorden Cricket Club

Todmorden Cricket Club
Est. 1837
News Report
Meet our new Professional!
05/02/18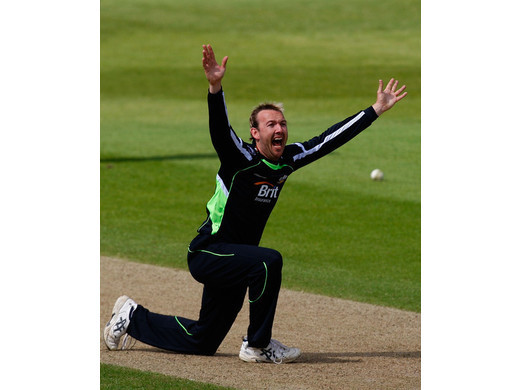 After our recent announcement, we are delighted to share Chris Schofield's thoughts ahead of a new era in Lancashire League cricket.

Welcome to TCC Schoey, what have you heard about the club?
First of all, can I say it is a great pleasure signing as professional for the 2018 season, I am really looking forward in being part of the club. When the opportunity came to sign as Pro, it was a pretty easy decision to make. I have played at Centre Vale numerous times before as Sub-Pro for Tod and for Lancashire 2nd team against Yorkshire. So knowing the wicket and facilities are 2nd to none, you get a great opportunity to perform and do well. The club has always been run well and has a fantastic junior set up, which I'm looking forward to helping develop along the way.

What aspirations do you have for yourself during your time here for yourself as well the club as a whole?
After meeting up with Skipper Andrew Sutcliffe he has given me the rundown of the team and he tells me there is some good young talent coming through. Alongside some experienced players he is hoping there are more things to come from them players, and we can push a couple places further and lift a trophy after finishing 3rd last year, as well as reaching T20 finals day.
Having played professional first class cricket for a couple of counties, as well as representing England, you are obviously a vastly experienced player. What are you hoping to bring to TCCs playing group on a playing point of view?

Part of my job will be to chat with the skipper regarding the new clubs that will be in league. Having played for Littleborough recently I can give some information on players which hopefully will give us the advantage on other clubs through the course of the season.

You obviously do a lot of coaching outside of your playing commitments, are you looking forward to getting involved heavily on the coaching side at TCC, which is a big part of your contract?

Yes very much so. I'm looking forward in getting stuck in and starting coaching the some of the younger cricketers at the start of their pre-season training session at the Cricket Asylum, where I also work.
Quick-Fire Section:
What's your favourite cricketing memory?
Winning the U19s World Cup 20 years ago. With the tournament being on at the moment it is great to say that I won that.

What do you like to do in your spare time away from cricket?

I love playing snooker and golf.
What's your favourite tipple?

Kronnenberg.
Favourite sports team?

Liverpool FC.
Who's your best mate in cricket?

Philip Defrietas, my cricket mate and also my golfing partner.
Thanks for your time Schoey!
Full pre-season schedule will be announced very soon for all TCC teams. Not long until it all gets under way again!
Keep an eye on the website and all social media for the latest breaking news. #TCCFamily
>>> 2018 Chris Schofield Announcement
Follow the site to get the latest news and results straight to your email