Todmorden Cricket Club

Todmorden Cricket Club
Est. 1837
News Report
TCC June Newsletter
Author: TCC, 26/06/18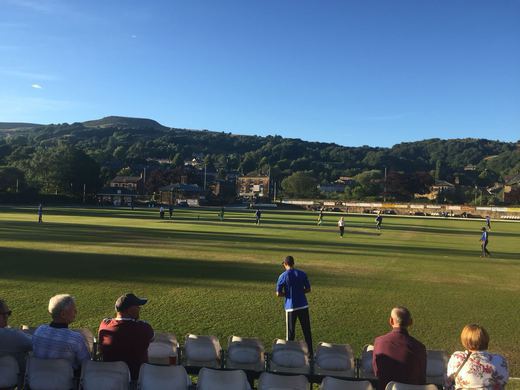 It has been a truly fantastic few weeks at Todmorden Cricket Club both on and off the field and this week has seen record takings in a single week.
We had a superb turnout on Friday night for the T20 match against local rivals Walsden which went in the favour of our visitors off the last ball of the match followed by a great match against Ramsbottom on Saturday in the
Worsley Cup which on this occasion we won off the last ball of the match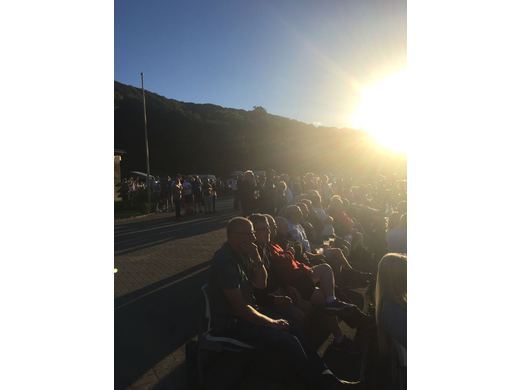 This performance was all the more enjoyable as our pro Chris Schofield put in a stunning batting performance of 91no, with a broken finger.
Then on a lovely sunny Sunday afternoon the first team clash against Middleton coincided with the England v Panama World Cup Match which drew a big crowd. Again our first team were victorious winning by 8 wickets with Benjamin Sutcliffe (42no) and Substitute professional Kaustub Pawar following up his 3/20 with a magnificent 106no.
The second team and the 3rd team also enjoyed great wins away from home this weekend and our junior teams are in full flow with many children enjoying their cricket.
It was great to see so many people enjoying our 75 inch screening of the football with great catering from our two food outlets, followed by a feast of cricket for so many families to enjoy in glorious sunshine whilst having a relaxing drink whilst their children played with their friends.
Todmorden Cricket Club is truly one of the top venues for families in the town, and business is booming. The weather has admittedly been kind but it is clear that investment measures made earlier in the year are now paying dividends.
Our next project is to tackle the decking outside the clubhouse. We have commissioned a number of quotes for the labour and we have been offered a magnificently generous donation of the materials to undertake this project from Yorkshire Timber. This improvement to our facilities will further enhance Todmorden Cricket Club as a fantastic social venue and a great place to watch cricket.
Please keep your eyes open for further information. We have league fixtures coming up on the next two Saturdays with a Lancashire Cup match v Northern CC at Todmorden on the 1st July followed by the Worsley Cup Semi Final again at Todmorden v Burnley 8th July. All matches start at 1pm.
Finally don't forget you can see all major sporting events at Todmorden CC on our big screen.
The committee would like to thank all our players, members, volunteers, staff and friends for their fantastic support so far this season.
Follow the site to get the latest news and results straight to your email