Todmorden Cricket Club

Todmorden Cricket Club
Est. 1837
News Report
TCC Legends - David Whitehead
04/12/17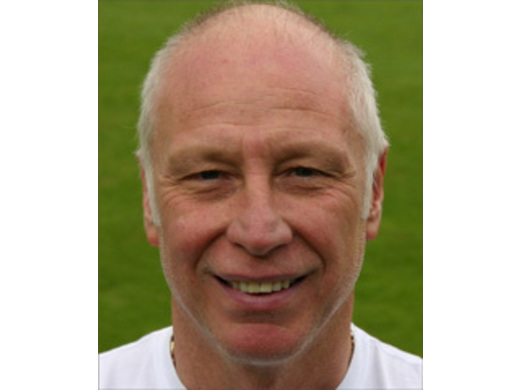 Q: Good morning Ted! How's the newly retired life treating you?
Retirement is fantastic! I have been on holiday several times, joined the gym to keep fit and waved the Monday morning blues goodbye. I should have done it when I was 16!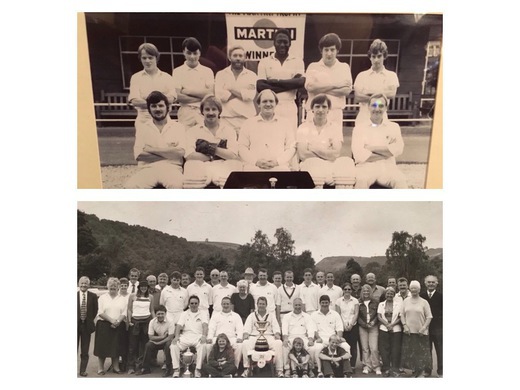 Q: Apart from some dodgy weather, have you enjoyed this summers cricket at Centre Vale?

Yes I have, we have been there or thereabouts in all competitions all season, so every game has been important and entertaining from a spectators point of view.
Q: What are your thoughts on the arrival of 7 new teams next year, including our local neighbours Walsden?
I am very excited, it will make the league very competitive and strong. The thought of a local derby with Walsden and Littleborough is mouth watering. If we can keep the league all amateur apart from the professionals, every game will be very competitive next season and increase the standard of the league even more.
Q: You were part of the club's last major 1Xl trophy, the Worsley Cup in 2000, fond memories I'm sure....

Very fond, it was a great day. There was a big crowd that included some good individual performances. We won it quite easily in the end and then celebrated for 2 days solid. Nigel always did know how to party!
Q: Best amateur player you shared the dressing room with?

Richard Baigent. He was fearless and the best opening batter I played with, he could play any type of bowling. I saw him see off Jimmy Anderson on more than one occasion and when he got in he went big most of the time. Not only a batter he was a very good slip fielder and captained TCC well.
Q: On an individual note, holding all the TCC fielding records; 669 career dismissals, including 545 catches and 124 stumpings in League and Cup, as well as a record 42 dismissals in a season, must fill you with immense pride?
Of course yes, when you set off playing records are the last thing on your mind, you set your goals for the season and try to achieve them. I just also played a lot of seasons for TCC, and that helps, too.

Q: With the many pros you played with in your 29 seasons with TCC, who was your stand out favourite?
Darryl Scott (Pro in 1985 & 86) - he turned us from a bottom of the league side to joint champions and cup finalists, 2 seasons on the trot.
Q: Funniest teammate you played with?
Martin Malone (Molly) was a great character. He was just like Tony out of the sit com 'men behaving badly', he would put on a Springsteen or Queen album and become Freddie, or the boss air guitaring and be head banging for the next hour. His sense of humour was similar, he was funny without knowing he was, which made him great company to be with.
Q: If you had to create a new rule in cricket, what would it be?
I would like to see more transparency in the player paying issue, a rule or rules must be introduced so everyone is singing from the same hymn sheet. It is grossly unfair at the moment and has been for years.
Best performance you've seen in a TCC shirt?
Mine - 83 not out and 7 victims, including 3 stumpings at East Lancs, that's best amateur performance, of course.

Q: Favourite player of the current TCC side?
All of them!

Q: Obviously apart from Centre Vale, your favourite Lancs League ground to visit?
I don't have one really, but if pushed it would be Bacup. I had some good craic with them lads.
Q: What are your first memories of cricket & TCC in particular?
My first memories of cricket are playing on the park, not a match you took turns at batting, bowling and fielding, of course. The tackle belonged to Philip Walters and if he was out he went home with the gear, so we tried not to get him out! At 13 years old, I was invited to keep wicket for TCC 2's, and did it until Steve Dunkley came back from university. It gave me a great insight into the game but as there was no junior cricket, just an U18 side, I didn't play again until I was 16. I played at Walsden for a period, then I came back to Tod at the age of 21. I had played for Walsden 1Xl by then and my debut was at Littleborough, who's pro was the one and only Gary Sobers. I top scored with 29 and I fondly remember Dennis Widdup going for 32 in one over off the great man. I wasn't doing any keeping at Walsden as the great Sammy Connor had the gloves and I was fielding out. So when TCC asked me to keep for the 2Xl it was a no brainer, and the rest as they say, is history.
Here's what TCC Chairman Mark Clayton said about Ted in 2003 (taken from Ted's Lancashire League player profile): "Stalwart Todmorden wicketkeeper for many seasons, he holds the club victims record (by miles) and is a great net bowler. Hard hitting middle order batsman for many seasons with great success (but don't ask him about the 70 odd he got against Shane Warne you will be there all night). Highly respected on the local cricket scene both on and off the field and he puts his younger colleagues to shame when it comes to fitness. An asset to any club and a great team man."
Ted's TCC Statistics - http://lancashireleague.com/Pl...
Daryl Scott TCC Statistics - http://lancashireleague.com/Pl...
Richard Baigent's TCC Statistics - http://lancashireleague.com/Pl...
Thanks for your time Ted! We thoroughly enjoyed you reminiscing on a successful TCC career and sharing your memories.
Part 2 of the TCC Legends series is coming soon...
Follow the site to get the latest news and results straight to your email