Todmorden Cricket Club

Todmorden Cricket Club
Est. 1837
News Report
TCC Legends - Elizabeth "Betty" Whittaker
03/01/18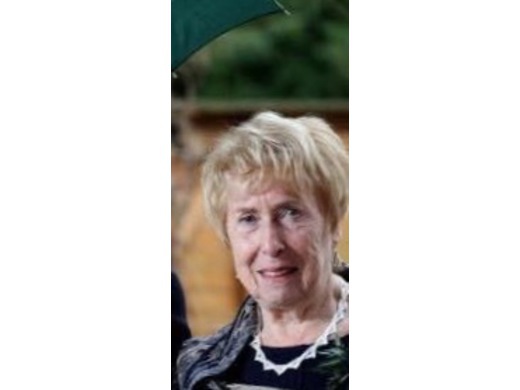 Firstly, thank you for your time Betty!
TCC may have changed a fair bit in your time at the club, but can you remember your first impressions of TCC?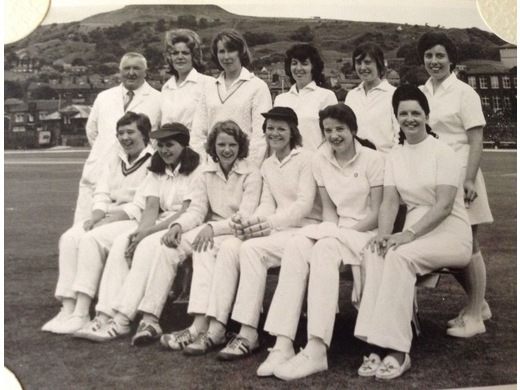 My first visit to Centre Vale was in 1962, as Brian's (Whittaker) girlfriend on my first visit to Todmorden. I had never been to a cricket match before, everyone on the club was so friendly and this has never changed. However, I found the cricket then boring (sorry!), but my attitude has very much changed as that was when it was timed cricket in them days not overs.
It's safe to say you have had an active role within the club, which if we have done our research, also included playing for a period of time!
I have had many roles since I came to live in Todmorden in 1963. These included working in the main tearoom, which was in the pavilion in those days. Then, I became secretary for the social committee, which I thoroughly enjoyed as the social events that were held during that time were amazing, such as Christmas and NYE parties, bonfire nights, burns nights and car boot sales. It was a great social committee. Then in 1995, I was asked to be membership secretary and I still am today, which I still enjoy doing. I still help in the red brick when needed and also help John Vickers on match days on the gate.
And yes, I did play cricket in the 1970s, against Walsden! (Pictured)
You were the First Lady President of TCC in 2014 for 3 seasons, can you put into words how that felt for you?
I was so honoured to be asked to be first lady president, I just wish Brian had been around to see it. All the good wishes that I received from the members was fantastic and I enjoyed every moment of it.
Todmorden Cricket Club is a real family affair for you, with yourself, your husband, daughters, son-in-law and now grand children being actively involved in TCC….
Yes, Brian's family have always been connected with TCC, Brian played from 1957-1983. His mother Eveline Greenwood played for Tod in 1934 against Littleborough, but sadly Ladies cricket ended with the outbreak of war. Brian played from a young age and his father Leslie helped on the field. Our daughter Joanne played and now all four grandchildren Thomas, Freddie , Evie and Noah play. Also Sarah's husband, Stuart Priestley (Figo) who was former 1st team captain and opening batter scored 10,580 runs in his career. Sarah has been coming on since a baby and now runs the red brick tearoom on match days alongside Lisa (Pearson). So yes, it has always been a family thing to come onto the club.
It must be nice to see your grandchildren playing for the club you love?
Yes, it is wonderful to see your family play. Thomas, Freddie and Noah have all played together on the 2nd Xl. Freddie, Evie and Noah have also played together for the 2nd team, it is nice to see brothers and sister on the same team.
What do you make of the Lancashire League with its rich heritage and proud history? You must have seen or been part of some fantastic moments for local sport? Husband Brian played one game for the last TCC team to win the League, do you have any memories of that period of time? Or perhaps having son-in-law, Stuart helping win the Worsley Cup after the long wait between trophies?
The history of the Lancashire league is wonderful and to belong to a club involved in the many changes, Todmorden CC has been a club to be proud of. I think I have way too many memories to mention! In Brian's cricket career he achieved being on the Worsley Cup winners side in 1963 and he won the trophy for quickest 50 in the league, 3 times. He also picked up the Lancashire telegraph winner for the most wickets taken in the league. Stuart also reached 10,000 runs in his career, which was a wonderful achievement and not done by many. Winning the Worsley Cup in 2000 was a very special time for the club, the atmosphere & club moral was at an all time high. Bacardi Breezers & dancing on the tables was a regular occurance! (I did refrain from dancing on the tables, though).
What do you make of the new changes to the league, do you think it is a good thing?
I am not entirely sure about the changes yet, although we should have some exciting games playing local rivals.
What did you make of the clubs performance in 2017? The 1sts coming in the top 3 and reaching T20 finals day, the 2nds again challenging at the top end of the table while the 3rds providing a bedding ground for the younger playing members….
All our teams have done really well this season, including the juniors. I support all our players, from the 1sts, 2nds, 3rds and all junior teams. Their commitment to the club is great and I try to follow all the matches where possible. There was some good team performances & some exciting finishes for the 1Xl last season. Hopefully we can build on this for next season!
If you could pick one, what was your favourite day or memory for TCC?
My favourite day....there are so many, but perhaps the one that stands out was Brian's testimonial game in 1980. It was great, so many past professionals and players from all clubs being involved. It was a very proud day.
In recent times, we have had some good Pros to represent TCC. Who would be your favourite to grace Centre Vale?
Probably Dan Marsh (Pro in 1996 & 2000), he was so likeable and his wife Joanne, who I still keep in touch with. Dan was great on & off the pitch. Also Sylvester Oliver, he was Pro in 1959, 60, 1964, 65, 66, 67, 68, 69 and he was the first Pro I met, he became a good friend.
May be an obvious answer but who is your favourite player in the TCC side?
Hard question this!! Many favourite players, can only say 'all of them'.
If you could you change one thing about cricket, what would it be?
Wouldn't change a thing about cricket or TCC. The ground, members and players are wonderful. We all look after each other. It has suffered 2 floods, 2 fires which destroyed the tackle shed and also the pavilion. We have lost many friends and family, but the club and members are always there to support each other.
And as for the cricket, I no longer find it boring!!
>>> Brian Whittaker's TCC Statistics
>>> Sylvester Oliver's TCC Statistics
>>> Dan Marsh's TCC Statistics
We would like the thank Betty for giving up her time, it was a pleasure to put this article together.
Part 3 of 'TCC Legend's' coming soon...
Make sure you are following our social media sites on Twitter, Facebook, Instagram as we count down to the 2018 season!

REMINDER - TCC Presentation Evening Coming Up >>> http://todmordencc.leaguerepub...
Follow the site to get the latest news and results straight to your email